Sunday, February 6, 2011
(back to top)
Photos from New Zealand. Here are the first of many photos from New Zealand. The first batch is from Wednesday, February 2, I took these photos of the "Wellington Sevens" parade through downtown Wellington. The Wellington Sevens is part of the Rugby sevens world tournament. I am still learning about Rugby but the sevens means that each team only has seven players and the game goes quick (two halves of seven minutes each, I think). I found out that this annual event has become a BIG deal in Wellington (think Mardi Gras style parties and costumes. The actual Rugby matches took place on Friday and Saturday in the Westpac arena only a half mile or les from where my apartment is.
Here are a few links to Wellington Sevens info:
The second batch is from Friday, February 4 and shows some of the costumed folks in the Westpac arena (yeah, taken from the T.V., not in the arena).
But first, this link goes to a video of Scotland participants during the parade:
(This is an 8 Mb file so will take a while to download)
20110202WellingtonSevensParadeScotland.wmv
Click on any of the photos for a larger look!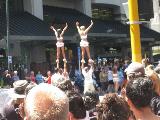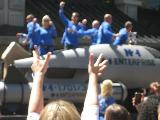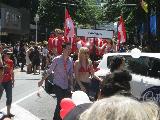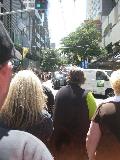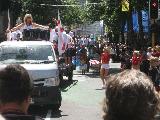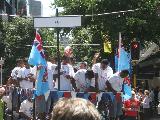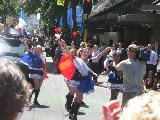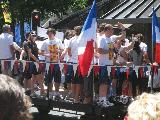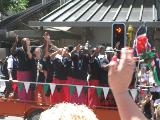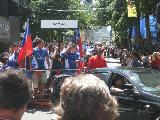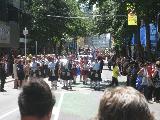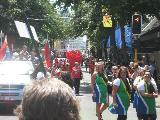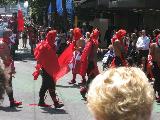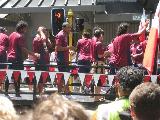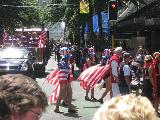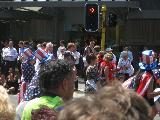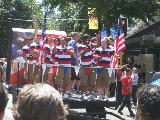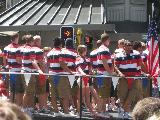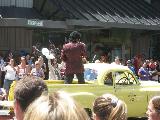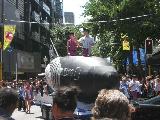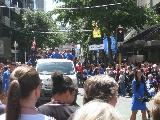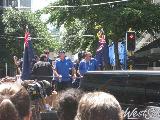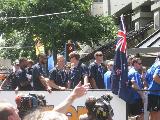 Second batch is from Friday, February 4 and shows some of the costumed folks in the Westpac arena (yeah, taken from the T.V., not in the arena):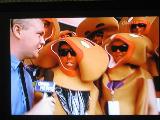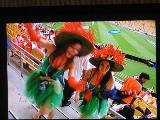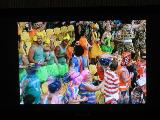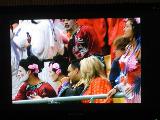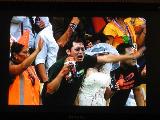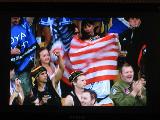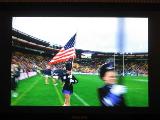 [Last Week] e-mail: Bruce@BruceEdwards.com [Next Week]